As part of the innovation and mentorship program at the USA Pavilion for Milan EXPO 2015, I was interviewed for "Feeding the Accelerator", an inspiration series that explores the vehicle of food as culture and entrepreneurship. (How do you like my new haircut?)
Video by Savinien
—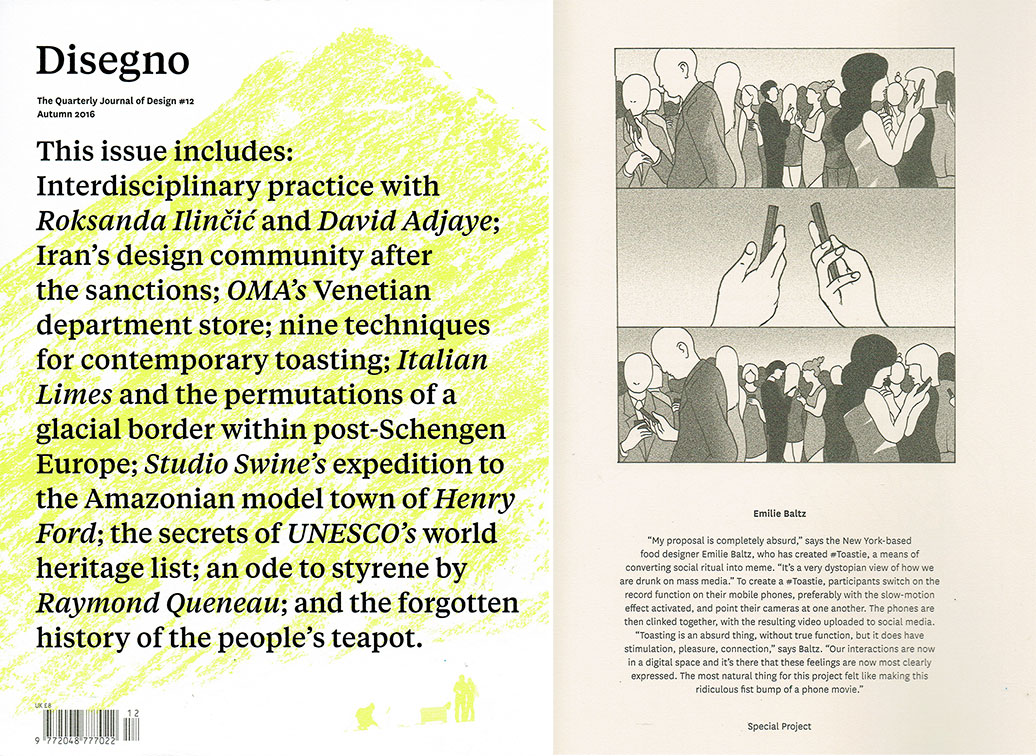 I reimagined the ritual of Toasting for Disegno magazine's 12th issue.
—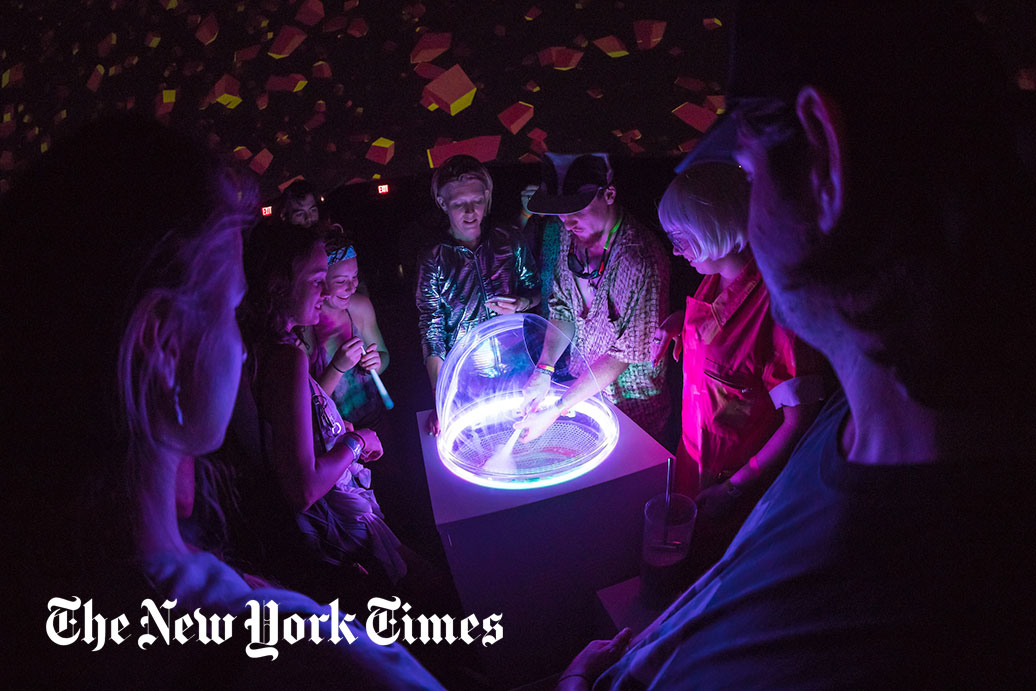 The Cotton Candy Theremin played at Panorama Festival in NYC! The New York Times covers the launch with a special shout-out to mine and Philip Sierzega's Cotton Candy Theremin.
Image courtesy of Goldenvoice.
—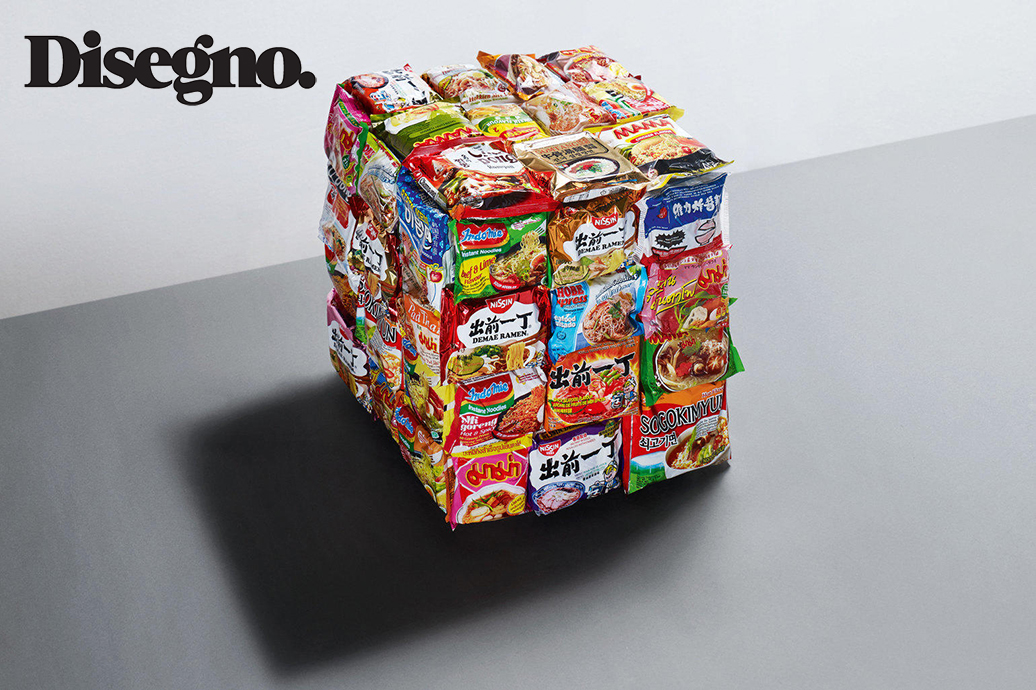 Disegno Magazine interviews me in their article on the new frontier of contemporary food design.
Image by Nick Rochowski
—
My talk on the power of creative discomfort with Sophie Ann Kelly, formerly of the Barbarian Group, and Billie Whitehouse, was named highlight of Day 1 at Cannes Lions Festival. Watch it above.
—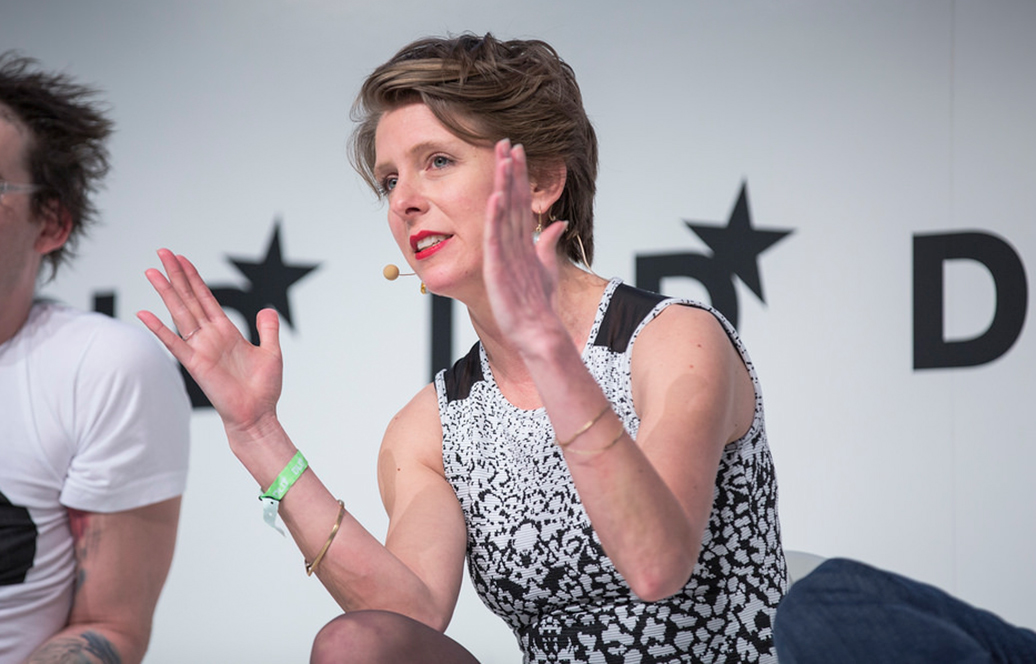 My talk on The Future of Food Panel at DLD2015 Conference.
—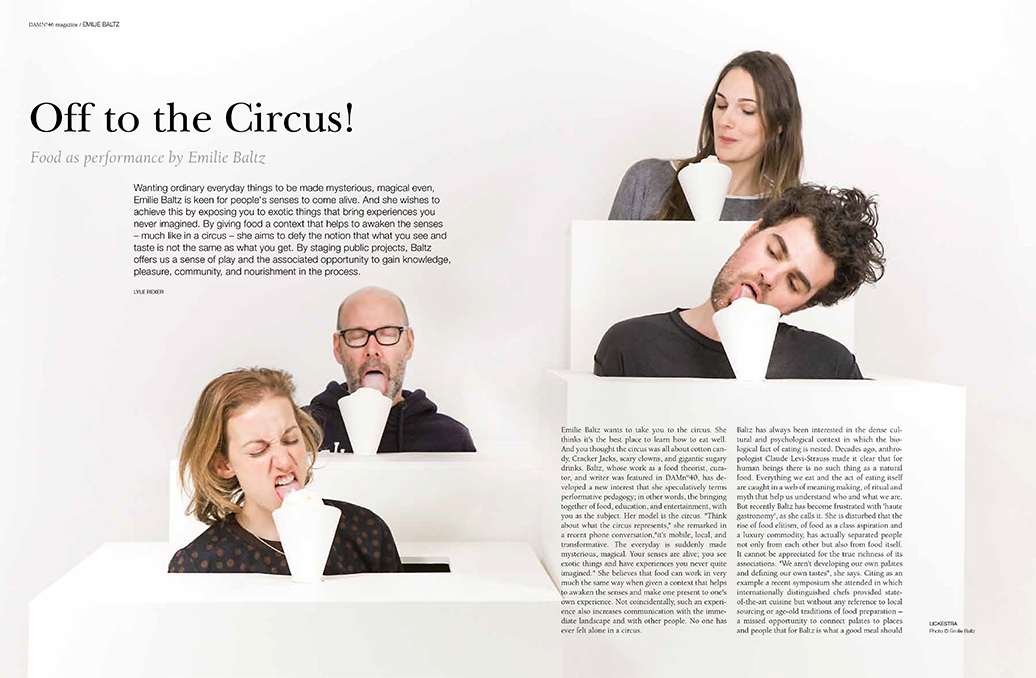 DaMN magazine interviews me on performance, food and play. Full article here.
—
My talk on Food Design at 2014 PSFK Conference.
—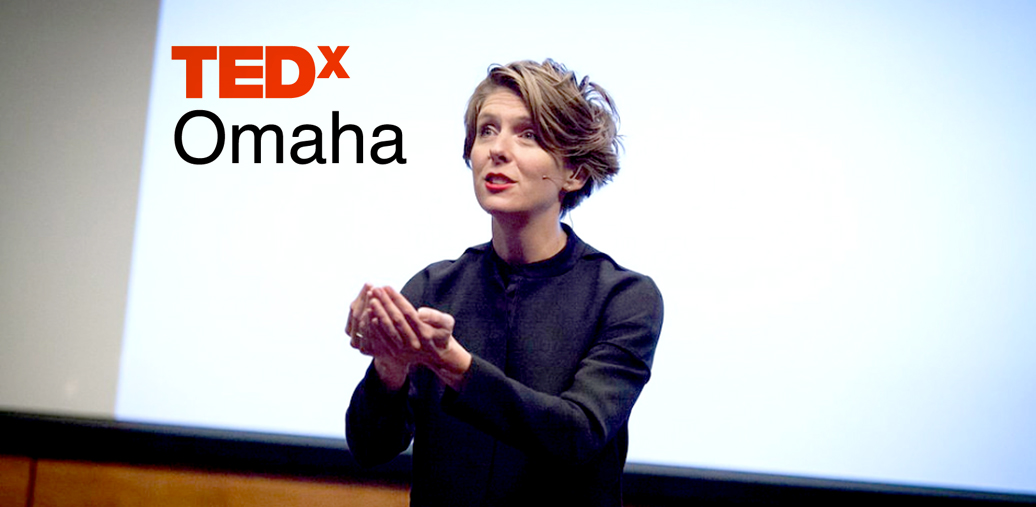 I talk to TED-X Omaha about how our gestures affect our perception of food.
—
I present the L.O.V.E FOODBOOK at PSFK conference 2013.
—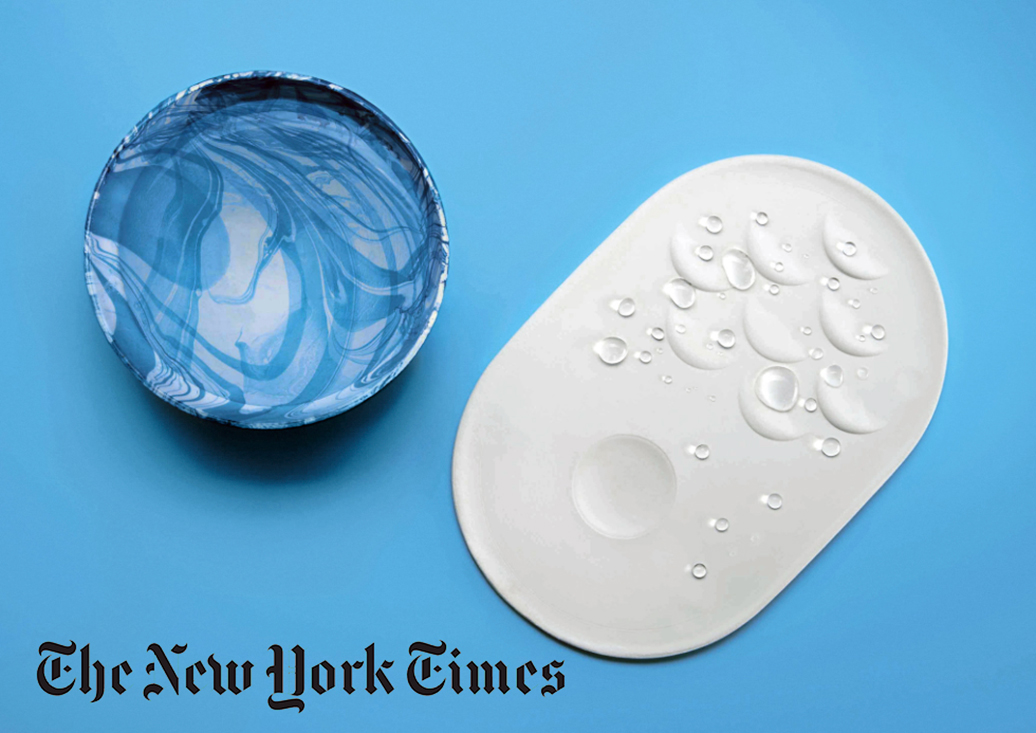 The New York Times interviews me on Food Design.
Image from Tomorrow Machine.
—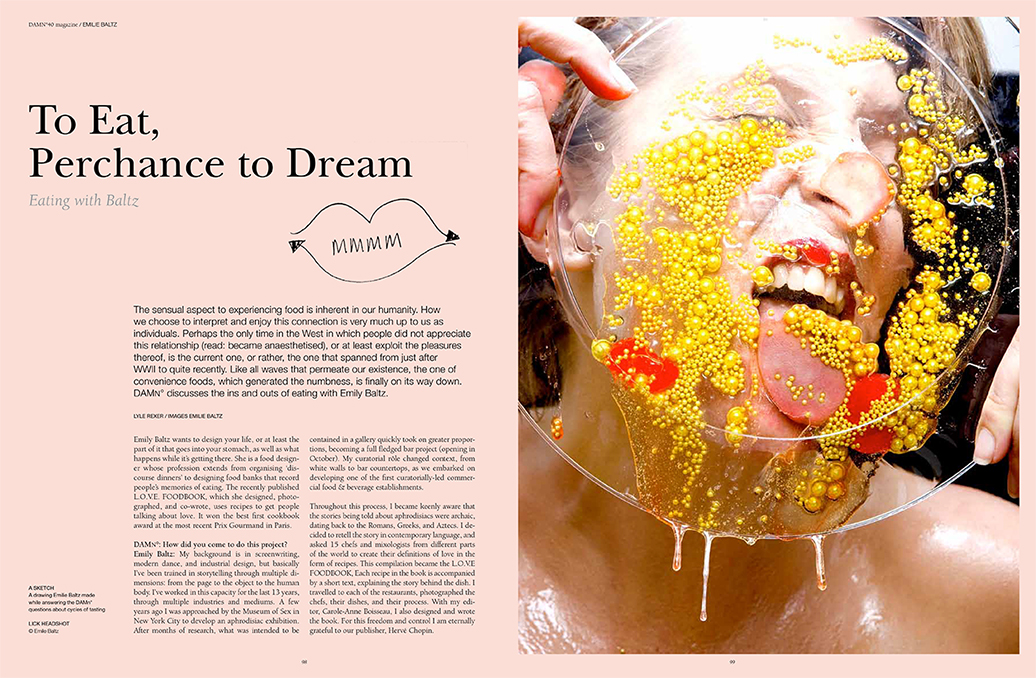 DaMN Magazine interviews me on dreaming, food design and sensory experience. Full article here.
—

Eater features me as an Eater World Changer.
—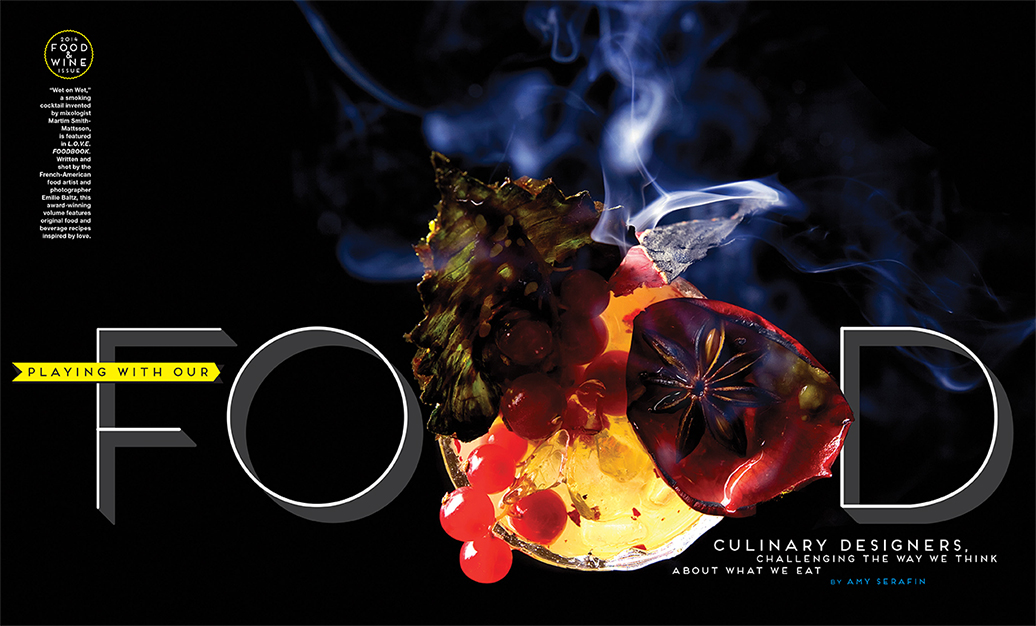 France Magazine interviews me on food, play and design. Full article here.
—
I talk at Creative Mornings on what "Food Is" and my path to Food Design.
—